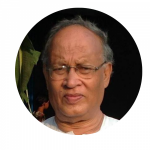 BY ROBIN GHOSH
( FORMER CHIEF ECONOMIST, BENGAL CHAMBER OF COMMERCE AND INDUSTRY)
KOLKATA, 15 SEPTEMBER 2022
In the Industrial promotion strategy of Government Of India (GOI) , Startups are an agent of growth. GOI through DPIIT ( Department for Promotion of Industry and International Trade) has launched what is called as Startup India Initiative.
Under this initiative, you have to register your startup in order to avail tax benefits, easier compliance, IPR fast tracking and many other benefits.
What is the Eligibility Criteria to be recognized as a DPIIT startup?
1 . COMPANY AGE
* Period Of Existence And Operations should not be exceeding 10 years from the date of incorporation.
2 . COMPANY TYPE
* Incorporated as a private limited company. A recognized partnership firm or a limited liability partnership.
3. ANNUAL TURNOVER
* Should have an annual turnover not exceeding Rs 100 crore for any of the financial years since its incorporation.
4. ORIGINAL ENTITY
Entity should not have been formed by splitting up or reconstructing an already existing business.
5. INNOVATIVE AND SCALABLE
* Should work towards development or improvement of a product, processing, service and have a scalable business model with high potential for creation of wealth and employment.
The next important issue is what benefits you get when your Startup is recognized by DPIIT.
There are a number of benefits:
1. Government Tenders
Under this scheme startups are given incentives to receive Government Tenders.They are also not required to have any prior experience to be eligible to receive such tenders.
2. Self Certification
Self compliance under 3 environmental and 6 labour laws.
3. Patent Application and IPR Protection.
Fast track and upto 80% rebate in filling patents
4. Income Tax Exemptions.
Selectively applied.Tax exemptions for 3 consecutive years and exemptions on capital gains and investment above Fair Market Value.
5. Easier Public Procurement Norms.
If you get listed as a seller to the Government you are entitled to exemptions on EMD.
6. Opportunity to interact with other startups.
7. Research and Innovation Benefits
Facilities are available for startups and students to develop new products and services.
The benefits available under the Startup India Initiative are many. You have to have energy and vision on mission mode to get the portfolio of benefits.