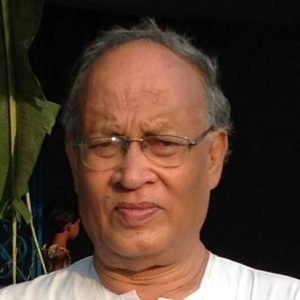 BY ROBIN GHOSH
( FORMER CHIEF ECONOMIST, BENGAL CHAMBER OF COMMERCE AND INDUSTRY)
KOLKATA, 20 JANUARY 2023
Let us first understand what Middle India is.
Middle India consists of 120 million households having an income between Rs 3 lacs to Rs 20 lacs per year.
This band of households have a unique pattern of spending their income, saving money and psychographic profile.
If you want to access this market , you have to understand how their buying button works and which are the critical issues that govern their buying decisions.
Now let us focus on the critical issues one by one.
1. Designing the product as per Customer segments. Middle India customers are more concerned about the price than the convenience. They are ready to wait a few days than pay higher price for next day delivery. They are time rich and money poor.
2. The great trust factor.The Middle India considers trust is a major factor in their buying decision. They are ready to buy online once they have the trust in the payment gateway used for the transaction.
3. Risk minimization. Middle India dislikes risk taking. Small business units are ready to take low profit- low risk challenges as against high profit- high risk challenges.
4. Ready to buy in small quantities rather than buying in bulk.The Middle India prefers to buy daily or weekly rather than buying in bulk or annually. Customers are used to thinking about buying daily or weekly rather than locking up cash to purchase or hold anything in excess of what they need now.
5. The Middle India business operated MSME units prefer low cost customers acquisition and high level of customer retention. Here, the choice of marketing channels. Startups must explore the digital media and must think beyond offers and discounts and build trust, credibility and differentiation.
MSME units while scaling up business must keep in mind certain marketing dynamics. Attention has to be given on:
1 .Clear identification of the market .
2 . Choice of media and its value.
3 Attention to Regional Market and Vernacular Media.
6 Friction free onboarding and low service cost. Buyers and sellers in Middle India put easy and low cost transactions as an important issue.
To convert prospects into customers in the Middle India market,what is required is simple product usage sequence and near zero integration platform
It should be so simple that a small business unit from a small town could transact easily.
7 Adopt a Multiproduct Strategy. In India, if you choose a single product, chances are you may not be able to achieve your targets.In Middle India , the market for a single product is not so big that you can decide to be in a single market and continue to grow without limits. Even Tatas offer salt to automobiles.
The initial focus should be to start one product and as you gain trust of the customers , launch adjacent and related products.
8 Strategy is the winning weapon.Doing business with Middle India, one must know tha right business strategy can make a business case to be a success or a failure.
Crafting a business strategy for success in a dynamic and multi polar business environment is not easy. It is not a single person game.Rather,it is a designing game.A game where technology,consumer aspiration and wants,process perfection and majestic leadership all roll together to offer a product or service which fulfills and delights the customer.
Middle India is on the trajectory of becoming one of the biggest marketplace in the world. And so wake up and fine tune a new product in this vast market.