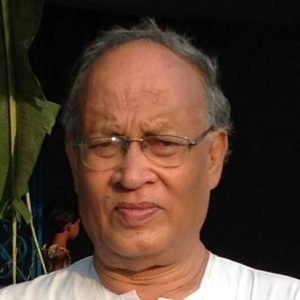 BY ROBIN GHOSH
( FORMER CHIEF ECONOMIST, BENGAL CHAMBER OF COMMERCE AND INDUSTRY)
KOLKATA, 27 OCTOBER 2022
We are probably in the best of times. Hundreds of startups are sprouting every month. Currently entrepreneurs are coming up with new products and services .
Yet, there is a gap. Startups sometimes lack in perceiving the impact of deep technology and social vision.
Digital technology comprising blockchain, web3, artificial intelligence, machine learning is radically turning the contours of future business.
Entrepreneurs have to be sensitive about this change. Understanding technology is not enough. You must develop skills to curate commercialisation strategy. Products are to be taken to the market successfully.
The next step is to get some insight – how combining technology and social vision a new age business can be created. And operated on a sustainable basis.
Steps are:
1 .Time and Money are the most important resources of an entrepreneur.
2 . We have to make best use of this. Use it most efficiently.
3 .Therefore , we must deploy market testing devices to judge : there are actual customers who are ready to buy the product we are planning to launch.
4 .This market testing is essential. This validation is a green signal to build the product. It reduces risks – you have real people, real data. No Desk research.
5 .The next qualifying action is " venture creation tactics". No theorizing but practical actions are taken to make the project a success
6 .The action basket differs from project to project but essentially this is a package which includes market testing, leveraging outbound sales campaigns – collecting real world data using smart technology to create the prototype. This process is then followed by a round of iteration and validation so that we know we have developed the right product. When we know that we have the right product on the table, we can now invest. We can search for the right investors and partners.
7 . As a startup we are to optimize time and money. Minimizing risks is mandatory. So, many a time , you create a semi finished product and tell the investors – look this is what it looks like – if you agree and approve it, we shall invest.
Essentially, the process is, before investing additional money , an approval is obtained from the prospective investors and customers. ' I am creating a differential value with a new technology, if you agree with the concept, we will move forward '
To ensure that clarity is embedded in implementing new ventures, new tech tools are available like Airtable and Buble..These tools help entrepreneurs to iterate fast and reduce clock speed between invention and commercialisation.
Another issue that is worth considering- the goal of young entrepreneurs has taken a shift. New age entrepreneurs do not consider only profit making as the goal of business.
Rather, they are very conscious that their business goal has to be in alignment with the UN's Sustainable Development Goals.
Interestingly, your product or service shall receive a thumbs up from all stakeholders only if customers feel that what you are doing is good for society and adds value for the community at large.