BY TTT NEWS NETWORK
BURNPUR, 2 DECEMBER 2022
The second day of the CBSE Cluster –II Basketball Tournament at Burnpur Riverside School in Burnpur of West Bengal remained a witness to a host of 14 matches played over the day, including some that were tough duels.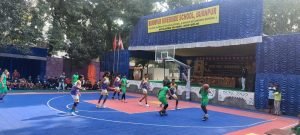 The opening match for the day was played between the boys' teams of SBD International School,
Bhadrak and Vikash Residential School, Bargarh with the latter winning by 51 to 35. The first match of the day for girls was predominantly a one-sided affair, with Krishna Public School, Raipur winning the game against S E C Railway Mix Higher  Secondary  School, Bilaspur by a margin of  29 to 01.
The host school team Burnpur Riverside School  took to the ground this day and the boys won it convincingly against S E C Rly Sec School No. 1, Bilaspur with a score of 49 to 16.
S.Arun Prasad, the district magistrate and district collector of Paschim Bardhaman has declared the four days CBSE Cluster –II Basketball Tournament open yesterday.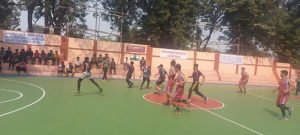 Director and Principal of Burnpur Riverside School, Sushil Kumar Sinha was also present to witness the matches.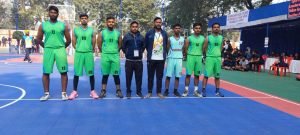 Twenty four schools of CBSE have participated in the tournament , comprising 21 boys' and 11 girls' teams from the states of West Bengal, Odisha and Chattisgarh. This is the third time that BRS is organising this prestigious CBSE sports tournament.