BY DEBAJYOTI CHAKRABORTY
KOLKATA, 24 DECEMBER 2022
Over one lakhs of foreigners are expected to be celebrating this new year in Goa, which is a huge jump from barely 4000 foreign toursts arrivals in last year.
After a hiatus of almost two years due to outbreak of the covid -19 pandemic, the tourism is at its peak its seems this year in 'Discover Goa' as record number of flights landing in airports and almost all hotels, resorts and bunaglows getting booked.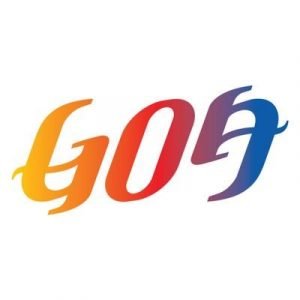 Talking to The Travel and Tourism Times, Mr. Nilesh Shah, President of Travel and Tourism Association of Goa (TTAG) has informed that there will be hardly any impact on the mandatory RT- PCR testing of all international passengers arriving from the five countries of China, Japan, South Korea, Hong Kong and Thailand on the tourism industry of Goa as these citizens hardly visit this state.
" Foreigners from countries like United Kingdom and Russia mostly visits Goa during the New Year celebrations. These foreigners mainly come by chartered flights. We have two weekly charted flights from UK and twelve weekly chartered flights from Russia. On weekly chartered flight 2500 foreigners arrive. Besides, tourists from Germany and other European Countries also come to Goa by the regular scheduled international commercial flights," said Mr. Nilesh Shah.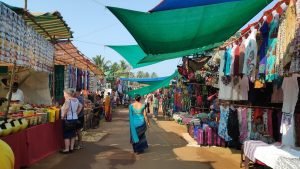 He further stated that last year due to covid restrictions, the chartered flights could not fly, so very few foreigners had arrived compared to previous years. "The Goa government has also come forward to boost tourism and has already said that evetything will remain open for the new year celebrations. We expect more than one lakhs foreigners to visit Goa in the next seven to eight days besides the domestic passengers," added Mr. Nilesh Shah.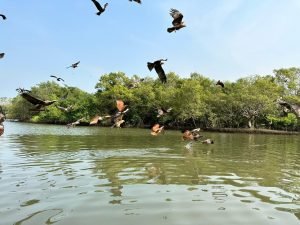 The Travel and Tourism Association of Goa hopes that in the next fifteen days the tourism business  will  further peak  up.  TTAG  is the largest umbrella organisation of tourism and tour operators in Goa.
He further added that the four Omicron  sub variants are already existing in India  and nothing to worry as people have already resistered both the doses and have herd immunity.
The Dabolim International Airport has already winessed a record number of single day arrivals  and the airport director, Mr. S. V. T.  Dhanamjaya Rao said that they are abiding all the covid -19 protocol instructions from the civil aviation and the union health ministry. On 18 December the Dabolim Airport handled a record single day 100 arrivals and  101 departures.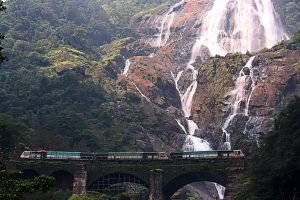 In fact the total passenger footfall was 31,965 which was the highest in recent times, according to a tweet by Airport Authority of India (AAI).
"Foreign tourist arrivals seeking to spend their days in sunny parts of the world away from the cold and wet winters of Europe also lead to a surge in tourism in Goa around this time of the year," tweets Goa Tourism.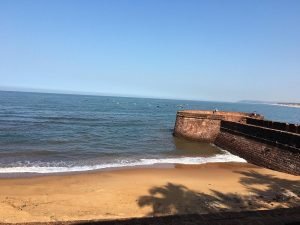 The tourism peak season in Goa is from Christmas to New Year. " A greenfield international airport  Mopa  is coming up in new year and will further boost the tourism infrastructure of the state and we hope that very soon we will be back to the pre pandemic volumes,'said Mr. Nikhil Desai, Managing Director, Goa Tourism Development Corporation.
Some of the best tourism hot spots in Goa are – Dudhsagar Falls, Fort Aguada, Baga Beach, Candolim beach, Baga Beach, Anjuna Beach, dinner on cruise, Chapora Fort, Butterfly Feach, Divar Island, Dona Paula, Vagator beach, Se Cathedral, Fort Tiracot, Anjuna Flea Market, Bhagwan Mahavir Sanctuary, Big Foot Museum etc.