BY TTT NEWS SERVICE
Chief Minister of Kerala, Pinarayi Vijayan has inaugurated the ten days  first Bekal International Beach Festival at the 'Spice Coast' better known as 'North Malabar' in the God's Own Country on Saturday.
The organisers claimed that the event will capture the wholeness and the essence of the Kasaragod district's cultural and artistic uniqueness and will display the rich cultural diversity and grandeur of the state , at the majestic Bekal Beach Park.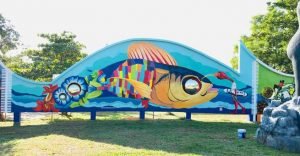 The  first Bekal International Beach festival  scheduled to be held upon 50 acres of land is organised by Bekal Resorts Development Corporation (BRDC) along with  the District Tourism Promotion Council, Kudumbashree, Asmi Holidays, and the local self-government bodies in the district and will end  on  2January 2023.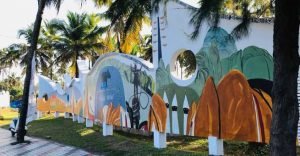 "By conducting the festival, the diverse identity and culture-rootedness and legacy of Kasargod, also called the 'Sapthabhasha Sangamabhoomi' (the land where seven languages meet) could be proudly conveyed in front of a global audience," said CH Kunhambu, local MLA. He further added that 2.5 alkhs tickets have already been sold.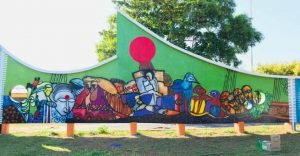 Around five lakh people from across the globe are likely to  participate  at the beach  festival which  will be staged at the three venues of Chandragiri, Thejaswini, and Payaswini,  the organisers informed . A large number of tourists are also expected to visit from the middle east.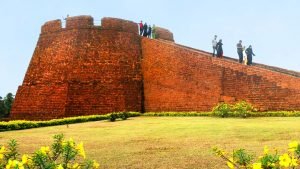 The highlights of the Bekal International Beach Festival incliudes helicopter ride, robotic show, kite fest, flower show, sand art, water sports, bridal fashion contest, beauty cutie-kids fashion show, national business trade expo, B2C FLEA Market, education expo, automobile expo, and an aqua show.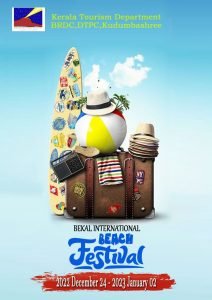 A bridal fashion contest will also present a range of local styles and designers and a children's fashion show will promote kids' wear brands while giving children their first experiences in  modelling, the organisers claimed.
More than a thousand internallay famed artistss, national and local artists will take part in the cultural festival also.
Many eminent personalities include Cuban Ambassador Alejandro Simancas Marin has been invited in the festival by the organisers. A special tour package named 'Yathrashree' is also available  for tourists through Kudumbasree to explore exotic tourist destinations in the Kasargod district.
The  Bekal International Beach Festival  tickets are in digital form with QR code and are sold through Kudumbashree and Cooperative banks.
The traditional foods of Kasargod are an added attraction. Countless tourists converge towards Malabar every year, eager to taste the indigenous local cuisines  served here. Kasaragod, one of the centres of Malabari cuisine, is a popular destination for those who love to savour traditional dishes like Chicken Sukka, Ottupola, Neerdosha and Neypathal.

The dishes like Kaipola, Kaamb Varavu, Ottupola, Madakkada, Ada, Manja Chapala Appam, Unnakkaya, and Goli Baji are the Kasaragod special snacks and the list of dish's name goes on…
BEKAL INTERNATIONAL BEACH FESTIVAL :
Start date: 24-12-2022
End date: 02-01-2023
Venue: Bekal
District: Kasaragod
HOW TO REACH BEKAL
By Air :
Mangalore domestic terminal is the nearest airport, which is located at a distance of around 67 km. after reaching Mangalore airport, hire taxi services to arrive in Bekal (around INR 800). Mangalore airport is connected to Bangalore and Chennai through regular flights.
Karipur airport in Kozhikhode is the nearest international airport from Bekal, about 180 km away. Hired taxi to reach Bekal may cost around INR 3,500. The airport at Kochikhode is well-connected to a number of Arab destinations.
By Train:
Kasargod and Kanhagad are the nearest important railway stations from Bekal, which are located at a distance of around 14 km and 16 km away. Once you arrive at either of the railway stations, you can hire a taxi to go to Bekal. The other nearby stations are in Kottikulam and Pallikere but they are stops only for local trains.
By Road:
The nearest towns to Bekal are Kanhangad and Kasargod, situated at a distance of around 12 km. regular state-run bus services are available with a ticket cost of around INR 10.
https://fb.watch/hDDcAAYG89/