BY TTT NEWS SERVICE
KOLKATA, 3 SEPTEMBER 2022
The Ministry of Public Health, State of Qatar has scrapped its travel red list and  quarantine for arrivals from 4 September 2022.
From  6 PM Sunday Qatar time travellers visiting the country will no longer require quarantine in either the hotels or at home, except those who will test covid -19 positive.
The travellers have to produce a negative report of the PCR Test , which should be conducted at least 48 hours before arrival or a rapid antigen test (RAT) conducted within 24 hours before reaching Qatar.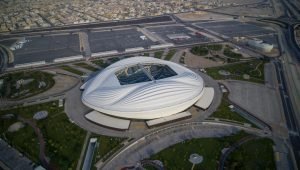 The cabinet has also decided that wearing masks are no longer required in public places except in health care units and public transports. The new mask rule has already been effected from 1 September this year.
The list of vaccines approved by the ministry of public health are Pfizer/BioNTech (Comirnaty), Moderna ( SpikeVax), AstraZeneca ( Covishield/ Oxford/ Vaxzevria), Jansen/ Johnson and Johnson 9 Only one dose).
Conditionally approved vaccines by the ministry of public health  are Sinopharm, Sinovac, Sputnik V, Covaxin.
Travelers fully immunized outside the country with one of the vaccines licensed by the Ministry of Public Health of the State of Qatar must submit an original vaccine certificate and  other supporting documents written in Arabic or English proving that they have received the vaccine, and the following information must be provided in the vaccine certificates:
o      The name of the traveler must be identical to the passport
o      Dosing dates by type of vaccine (one dose Janssen vaccine and two doses for other vaccines).
o      Type/name of the vaccine.
o      Vaccine batch serial number and QR Code (if applicable).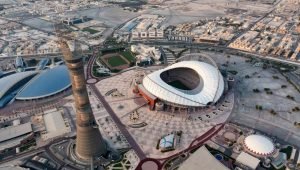 Travelers arriving in Qatar must download  on their mobile phone devices and activate the Ehteraz app upon arrival at Qatar's entry ports.
Qatar will host the men's  FIFA World Cup 2022 from 20 November to 18 December this year. Lusail Stadium will host the mega  final match  of the Fifa World Cup.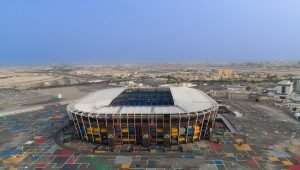 The State of Qatar is expecting about 12 lakhs visitors and a business of $17 billion to its economy by hosting the Fifa World Cup this year. The countdown of Fifa World Cup 2022 has already begun and will be held after 78 days.
The Travel Agents Federation of India (TAFI), Travel Agents Association of India (TAAI) and  Outbound Tour Operators Association of India (OTOAI) have welcomed the latest move by the State of Qatar.